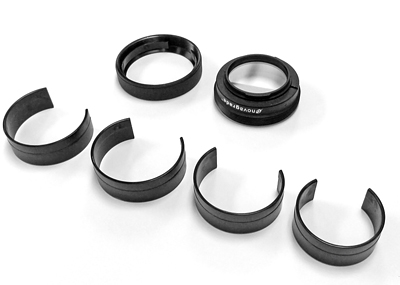 Novagrade adapter shown with included spacer rings.
Here's a nifty DSLR digiscoping adapter from
Novagrade
that works with various spotting scopes. The adapter consists of two sections that thread together. Spacer rings are inserted into one section to match the spotting scope's eyepiece diameter. When threading the two sections together over the eyepiece, the compression of the spacer rings locks the adapter in place. The outside end of the adapter is a specific DSLR mount, available for either
Canon
or
Nikon
. It's $149.00, which is a bargain compared to the cost of most proprietary digiscoping adapters.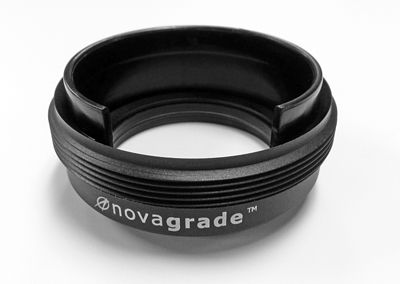 Spacer ring(s) installed.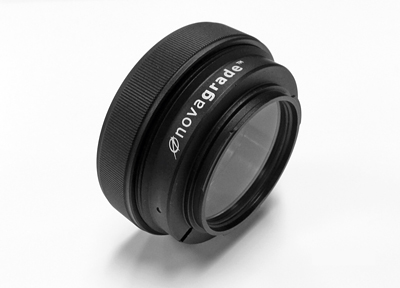 Two sections threaded together.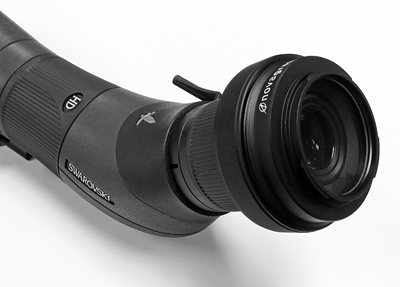 Attached to the scope's eyepiece (Canon mount version).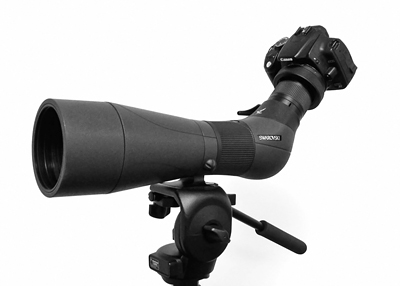 With a Canon DSLR attached.
I tested the Novagrade adapter on several spotting scopes. It works extremely well with Swarovski ATS/STS, ATM/STM series scopes, Kowa 77/88 scopes, Leica 82 Televid, and the Zeiss 85 with the new version of the zoom eyepiece. It also worked well on the new Swarovski ATX/STX ocular modules. The Pentax PF 80's zoom eyepiece is too large for the adapter. Though I could get it to mount to the Vortex Razor 85's zoom eyepiece, there was significant vignetting.
Let me know if there's a particular scope and eyepiece combination you're interested in. If I have it at Eagle Optics, I'll try the Novagrade adapter out for you. Here are
all the scopes
we carry.
All images © 2013 Mike McDowell